Karl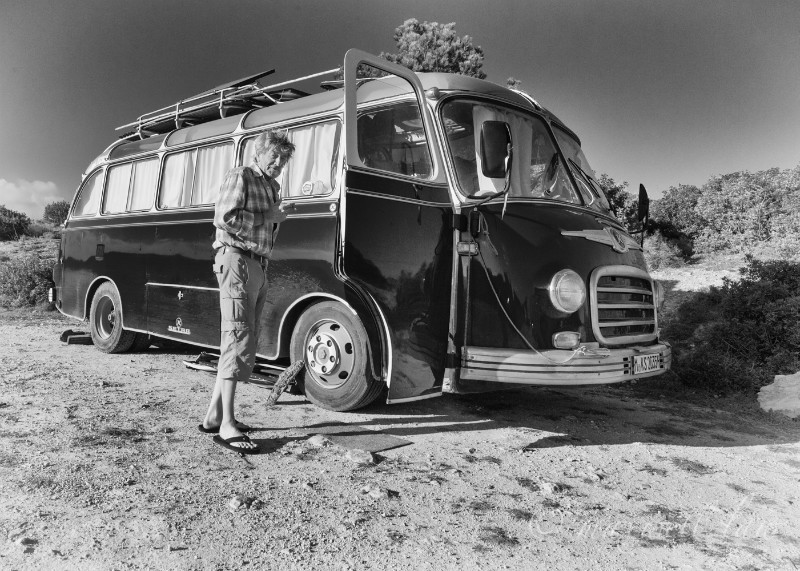 A friendly guy presently living by the hill fort above Boca Do Rio. He has been living in the Algarve since December with his hound for company. Interestingly he puts out two chairs by his bus when the sun shines.
The bus is a 1950's Seta, diesel engined and last in use in 1964. Carl rescued it in 1981, and has travelled regularly since, visiting much of Europe including Finland in the North, and the Algarve being the most southern destination. He assured me of its reliability, it being post war with no computer chips or electrics beyond the solar panel on the roof.
I spent much of the day up by the castle photographing birds, and trying to fix the thread on my gimbal head… I thought for the price these things would never break, but they do, unlike it seems Carl's beautiful classic bus which is now his home whenever he chooses.
Meet Carl,